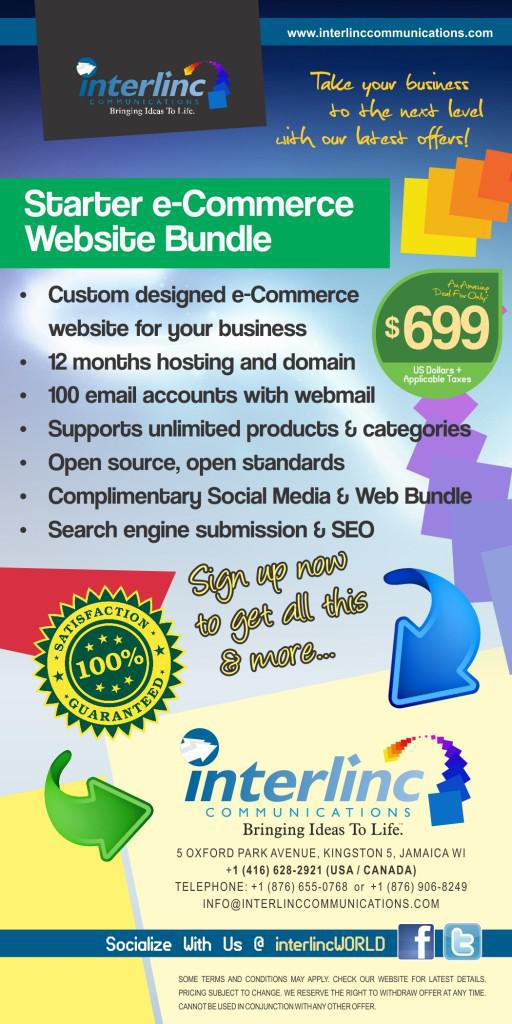 Keep the lights on and the doors open  24/7. With an electronic commerce website your business can unlock entry into the global market place. InterlincCommunications will design, develop and host any business ranging from small, corporate or institutions
Get Paid Online In Multiple Currencies
Our e-commerce websites are fully compatible and integrate with many popular payment gateways and merchant accounts so that you can accept multi-currency online payments from your customers around the globe.
Administrative Tools To Manage Your Store
Your website will be designed with a sophisticated online administrative control panel allowing you to add / edit / update unlimited products and categories in your store. You can manage orders, access customer records, print shipping labels, check statistics, even send out newsletters to individual or multiple customers in your database.
Search Engine Submission & PPC Campaigns
Once you've setup your new online store, you'll need to get it promoted. By choosing Interlinc Communications to build your e-commerce solution, you'll benefit from our years of experience as an integrated advertising & marketing agency. We can help you build & manage online advertising campaigns, search engine optimization as well as email marketing and traditional media advertising solutions that are all designed to generate leads and convert them into tangible results.
Automate Your Accounting
Optional plug-ins are available for all the electronic commerce websites we build for our clients that can automate your account and record keeping processes by integrating your store with your financial institution as well as popular accounting software such as QuickBooks and Peachtree.
Open Source Means Business
Developed using an open-source frame-work, our clients can choose from thousands of modules & plug-ins available at little or no charge to meet specific requirements.
Get Started Today
To speak with one of our representatives or to sign-up please call us at 1-416-628-2921 (outside North America please dial +1 876-655-0768) or visit our website at interlinccommunications.com
Check out some of our recent e-commerce websites:
Next Steps