Browsing articles in "Our Blog"
All trade show exhibitors know the key to standing out in a room full of banners, brochures and business cards is a top-notch pull-up banner design. Pull up banners can also be used to create impact in your place of business and overall are great marketing tools. A great pull-up banner is more than an image and a few phrases slapped on a piece of paper or fabric; It's purpose is to create on-site engagement, direct the customer to your key products and services and motivate them to make a purchase. Banners are an effective marketing tool that should be given the same amount of thought and attention to detail like any newspaper, print, radio or television advertisement.
So before you approve that new banner and participate in the next trade show, think on these things and call the creative professionals at Interlinc Communications.
Keep your logo at the top– The greatest mistake that anyone could make in a banner design is to have the company's logo and the bottom, after all, who reads from the bottom up?. Use the top of your stand wisely to display your company's logo and slogan. Thereafter an image of a product on your website can follow. You want your main message at eye level where it's most likely to grab someone's attention as they walk by. After all, who wants to go unnoticed at a trade show? I am sure you don't.
Think left to right– Consumers start at the top of the banner and work their way down in a left to right motion, so remember this simple but important tip when filling your banner with information. It is also important to only include relevant information and keep words to a minimum. Some of the worst banner designs known to man, are those flowing with an overload of text, like water running form the river Nile. Remember, having an effective, well- thought through banner design is not an essay competition. The pull up banner must lure your audience so you can provide them with additional information from brochures, the website and your sales team.
Images-– Any graphic designer worth his salt, will tell you that  placing images on your pull-up banner is more than just icing on the cake; it is the flour in the cake batter, its gives your design body and depth. However, not just any image will do, you have to ensure the image is of high quality. They should be at the very least 300 dpi and saved as CMYK, ready for print. Discard the practice of pulling an image straight from a website and throwing in into your design, it's more than likely the image will be of poor quality and saved as RGB format, which is disastrous for printing purposes. Remember you are trying to capture people's attention not to have them thinking – "that's the worst banner at this Expo"
Colour- Colour can be your best friend when designing, if you let it or your worst nightmare. Colours can do a great deal of making you stand out in an exhibition, if crafted well enough to tie in with your corporate colours and more importantly, your logo. Great consideration must be given to how well that background colour will match with texts and images on your pull up stand. All images and text must be clear and easy to read on your design. For example, there is nothing wrong with using bright colours, if fact they had a great deal of pizazz. But using colour combinations such as yellow text on a white background, proves a painful task to read.
Contact details– One final thing to remember when designing your pull-up banner stand is your contact details. This is particularly important for an exhibition where you may not get talking with everyone in attendance. Contact details will give visitors information on how to best contact you should they want to utilize your services or find out more about a product. Include your website, contact number and email address (or at the very least one of these). A company address and social media channel like Twitter and Facebook could also be used to provide customers with another channel to contact you by. Contact details are often best placed towards the bottom of a banner stand but they must be clear to read and easy to find.  A pull up banner can really help your product or service stand out at your next exhibition but it is important that you get the design basics right.
Credit and Citation: http://bit.ly/1NPLkOv
"Ready to get started? Call us at: (876) 790-5315 or email us at interlincWORLD@gmail.com and we'll get your business on the path to marketing zen at your next trade-show or expo!" You may also feast your eyes  below on some pull-up banner designs from our catalogue :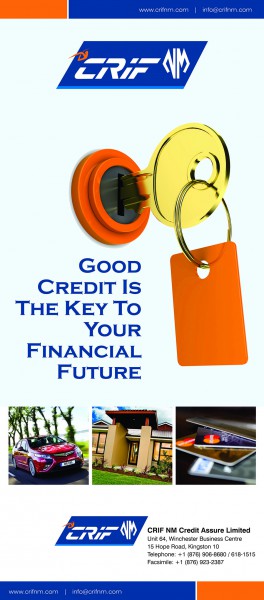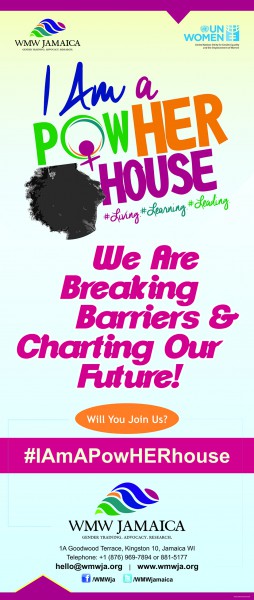 It's never an easy feat to run a business, and even more challenging is the ability to keep abreast with the latest technology and the increasing number of social networking sites. Marketing as long gone past the sole use of television commercials and newspaper adverts. These new online marketing platforms, while challenging and time consuming to manage, may very well be your pot of gold at the end of the rainbow. Here are a few tips to manage your company's social sites.
Make it a collective effort– Most if not everyone in your company has a profile on one or more social networking sites; which means they understand how things work. Therefore, a good idea is to rotate the responsibility of managing the company's sites, among the employees. If everyone gets behind the movement, chances are your visibility on the web will increase and this will in turn spike ownership and interest among the employees. Not only will this alleviate the time- budget issue, but a pool of different perspectives will make for positive diversity in content.
Schedule– By planning the week's activities, you are able to get the job done quickly and more effectively. During the planning stages, setting aside a few minutes each day for a quick scan of trending topics and customer reactions to previously posted content, will aid significantly in compiling the list of new posts. To keep things easier and less stressful on employees, 'themed days' might be a good idea. For example 'Monday Motivation', 'Talkback Tuesday' or even 'Flashback Fridays.'
Prioritize Networks– Keeping in tuned with learning and managing multiple social media technologies can be an overwhelming experience for most small business owners. Thus, you must be smart about it and focus your energy on those networks that work well for your business. Meaning, if most of your customers interact via tweeting on Twitter. Spend the time to build your Twitter profile so that it can generate the results you want to see. Don't just create an account; Tweet, retweet, follow and engage your audience. It's best to have two or three strong social profiles than to be sautéed in every dish with minimal followers and few likes.
Use a Social Management Dashboard– There are a number of Social Management systems such as Hoot suite, Tweet Deck and Sprout Social. These platforms were created to help you post, reply, and schedule comments for all your social media accounts in one easy format. The dashboard they use lay out the different feeds and messages on all social sites, which allows for a pilots view over all profiles, and makes it quite easy to catch a grammatical error before posting is carried out.
Outsource your social media management– Let's cut to the chase, if you have tried the above mentioned tips and you still feel worn out by all these social networks or you just don't care to try, hire Interlinc. With so many networks and platforms, including Facebook, Twitter, LinkedIn and Instagram. We have mastered the necessary tools and platforms to create and maintain the presence you want on all canvases. So, what are you waiting for? I am sure those dormant profiles aren't looking good for your business.
Retrieved from: http://www.nfib.com/article/5-ways-to-manage-your-business-social-media-59247/
It might have been several years of re-cooking the same  old  recipe, so maybe it's time to spice things up a little bit or just maybe you're on the brink of starting a new business and need the right kicker to grab your prospective audience. Whatever the case maybe, having the right logo is an essential component of maximizing on those key first impressions.
Like the sea to sand, good branding is crucial to getting your clients involved in your products or services. An attractive logo and branding strengthens your image and is an appropriate symbol of the aims, responsibilities and missions of your organization. In essence, the right logo is a true representation of a company's nature of work and its achievements. So before you go trying to re-write the rule book of logo design, here are 5 tips to consider when designing the perfect logo for your brand or business:
1) Simplicity– When Leonardo da Vinci said, "Simplicity is the ultimate sophistication." He made no mistake. While your logo may look great on your business cards, you must put into consideration the look and feel of the logo on other platforms such as your social media profile pages, brochures, mobile devices website and so on. The simpler the logo, the more flexibility it has to suit all settings. The goal is to achieve the same level of consistency across all media platforms and canvases. Because it this situation, complex speaks conflict.
2) Colour– In this step, you need to ask yourself, what message does my company wants to convey? Maybe its Safety and Security, consequently you might want to consider using blue. Ever notice why most banks, insurance companies and even the police force primary colour component is blue? You guessed it, Blue represents trust, reliability, authority and a deep sense of responsibility. So before you go dashing off like a kid in the candy store, keen attention must be paid to the psychology of colours. The list below might just help you do that:
Red: energetic, sexy, bold
Orange: creative, friendly, youthful
Yellow: sunny, inventive, optimism
Green: growth, organic, instructional
Blue: professional, medical, tranquil, trustworthy
Purple: spiritual, wise, evocative
Black: credible and powerful
White: simple, clean, pure
Pink: fun and flirty
Brown: rural, historical, steady, rustic
3) Fonts– The seemingly endless list of choices to choose from can sometimes be a nightmare dressed as a daydream. If you find yourself with the top choices being Comic Sans, Times New Roman, or Arial, odds are you are barking up the wrong tree. Bear in mind, the goal is to choose a font that stand out from the crowd; one that will allow your brand to be a pillar of uniqueness, in a positive way.
The lesson here is to stay away from fonts that come across as gimmicky and avoid at all costs overly trendy fonts because the last thing you want is an easily outdated logo. You may find comfort however, in classic fonts such as, Helvetica, Bodoni, Clarendon, Akzidenz Grotesk, Avenir, FF Din, Futura, News Gothic, Frutiger, Gill Sans, Garamond, Myriad Pro, Optima, Univers, Bembo and many others.
4) Understanding your Brand– Your logo is the foremost representation of your brand that introduces your products and services and it must be designed to target a specific audience. Therefore, a necessary amount of market research must be conducted to find out what kind of aesthetics and imagery your typical client would be drawn to. For example, you can't go marketing baby clothes and accessories with branding that exerts home and garden supplies.
Crucially, don't overthink it. Though nobody wants to build a brand that speaks 'hype over substance'. Don't get stuck making a logo whose meaning is so deep and complex that no one gets it. A logo should be quickly understood, clever and welcoming to your potential client.

5) Logotype or Symbol? A typical logo consists of two elements, a symbol and wordmark (also called a logotype). A new business cannot solely rely on just a symbol for representation. A lot of marketing and advertising must be done before that symbol becomes well known.When creating your logo, the name of your company is a vital component. Take a look at the following examples below:
Finally, when all is said and done, your brain should be buzzing with new ideas on how to build or improve your company's logo. But if not, drop Interlinc Communications a line and let us help you figure it out and bring that seemly cloud of confusion to a miraculous standstill, with the perfect logo. After all, we have over twenty years of experience bringing ideas to life…
Retrieved from: http://webrunnermedia.com/5-tips-to-designing-the-perfect-logo-for-your-brand/
Designing a website is much like running the perfect race, it's about knowing how to pace yourself, when to accelerate and when to go in for the blistering finish that excites the audience into an abrupt roar of acceptance. Similarly, you want to create your website around the needs of your target audience, to hold their attention span long to enough for them to soak up as much information as possible and to complete your call to action.  So if you decide to be the Usain Bolt of web development, here are a few tips to feed the process:
Nail your branding– First impressions are not just medieval phrases of the past, they actually do count and could make or break your returning consumer base, in this distracting realm of the internet. From your logo, use of colours, fonts and tone of voice, strong branding flies the flag high for your business and therefore requires professional insight to increase its memorability.
Understand the importance of the user experience– The perfect website is usable and intuitive, so whether your audience wants to enquire about something or make a purchase, this should be achieved in just few short clicks. And yes fancy graphics are welcomed but intense complexities like slow page load, clumsy navigation and distracting banner ads are no no's! Navigating your website should feel like a relaxing raft on the Black River, not the hustle and bustle of morning traffic.
Prioritize mobile- The age of accessing the internet on your mobile phone is long upon us and has way surpassed the desktop in the battle of the browsers. Whether it's at the bus stop, inside a store or even in the confines of their home, people are using mobile phones to shop, browse and stream. If it is that you're building a website from scratch or redesigning the one you currently have, a mobile friendly website exemplifies the needs of consumers today and those in the future.
Do not Neglect content– Pictures are indeed worth a thousand words, so you must understand that apart from having a great looking website, the content behind the website must be equally enthralling. From banners to blogs with a touch of compelling videos, keen attention must be paid to populating your site with relevant and engaging content, designed to incite action.
Keep it Simple- The saying, 'less is always more' weighs heavy on effective web development design and principles. People visit your website for a specific reason and the last thing you want to do is distract them with unnecessary gimmicks. While too much white space doesn't sit well with the eye of many consumers, too less of it doesn't either. The right distribution of white area on your website provides a professional appeal with a classic touch, modern feel and the ease of navigation.
Ways to achieve the perfect website should be as clear as the glass ceiling, it's now time to set your plan in motion and contract the services of Interlinc Communications, to bring your ideas to life.
Retrieved from: http://www.merlineventslondon.com/5-steps-to-creating-the-perfect-website/
You want to put your business online, but are concerned about the costs associated with designing, building and hosting a website. We share your sentiments, and that's why we've created the Starter Small Business Website Package. Powered by industry leader, Interlinc Communications, this package gives you everything you'll need to setup and deploy a professional website, all for less than $100 annually.
That's absolutely right! For less than what most companies will charge you to just host your website, we give you the full package – Design / Development / Hosting / Emails / Domain Name, everything is included.
And best of all, you won't be getting any cookie-cutter template based website. All our work, is professionally, creatively and custom designed and developed. So what's included:
Custom designed 5-page website
NO TEMPLATES! UNLIKE THE COMPETITION!
Annual hosting with 200mb of storage space
Free domain name
5 POP3/Webmail e-mail accounts
Submission to search engines
Sell up to 5 products using PayPal Buy Now
Facebook Business page setup
All this for just US$99.95 per year!
Simply put there is no better deal available anywhere!
Getting started is easy and efficient. Simply sign-up online, pay the $99.95 using the PayPal button below and one of our Client Services Representatives will get in touch with you within 1 business day to get your project going. From start to finish, websites are typically completed within 7-10 working days. So sign-up now and by this time next week, your business could be online and capturing your slice of the Internet market.
Terms and Conditions:
This package is available exclusively online.
Offer valid to new customers only.
Limit one website per customer.
US$99.95 must be paid via PayPal prior to project start.
Offer expires December 31, 2012.
500 words, 5 images per page limit.
What You Need To Send Us:
Once you've subscribed for the Starter Small Business Package, one of our Client Services Representatives will get in touch with you within 1 business day to complete your order and get started on the website. You will need to supply us with the following information & content when you speak to our representatives:
Electronic copy of your logo in high resolution JPG / PDF / TIFF format
Desired domain name (eg. www.yourname.com)
Names of users who require email addresses
"About Us" information for website in Word
Contact address, telephone / fax, email addresses
Products and services to be displayed on website in Word
Price, description, photos of products if you'll be selling online
Remember to LIKE us on Facebook at www.facebook.com/interlincWORLD
When I talk about my Top 5 SEO small business marketing tips, I am referring to how to rank well in the search engines for targeted keywords that will increase traffic to your site organically. These are search engine optimization tips which can help you get more readers to your blog.
Search engine optimization or keyword marketing is super fun, it is like a little contest to see if you can beat the person who holds the rank ahead of you in Google or the other search engines. BUT to rank well, you need to know EXACTLY the search terms you want to achieve for both your overall site and then each individual post. The math looks like this:
1 blog post about realtor postcards + 1 blog post about realtor logos = Realtor Marketing 1 blog post about baby safe laundry detergent + 1 blog post about green janitorial supplies = Green Cleaning Products
Trying to rank for BIG AUDACIOUS keywords starts with ranking for little attainable keywords first.
Tip One for SEO Small Business Marketing Tips
Know what your big audacious keywords are!
Small Business SEO Marketing Tip Two
Know what your tiny keywords are! I have a program that I use to find out what keywords I can gain rank for which we use to help our clients gain positions for targeted keywords. You can do the same by using a tool called SEMRush to find out what keywords you rank for organically already. Now, this will only show you the top 10 but it is a good place to start without having to spend a dime. Take those and make it your goal to move them up a couple of positions by the first of next month.
MAKE SURE you write them on a piece of paper and hang them in front of you while you work. When you are thinking of writing a post, make sure that you have those target keywords in there somewhere in the title and content!
Super Important Tip Three
Put google analytics on your website and look at it.
The picture above shows my google analytics for Marketing Artfully the last rolling month. I know that "social media services" is doing well because I am sending paid traffic to it is, BUT customer demographics is doing well also. Customer demographics is a subset of marketing that I am interested in but which I never really tried to rank for, I just put up a couple of posts and got the traffic. You can reverse engineer some great keyword rankings by figuring out what people are already searching for and finding on your site and then doing more of that!
PS – I bolded "look at it" because most people don't, or if they do then they are not sure what they should do!
Tip Four for SEO Small Business Marketing Tips
Learn to write posts with keywords in them the correct way. This is one of my HUGE pet peeves with copywriters who write interesting articles but who do not know how to keyword them correctly. It is great to produce excellent content, but it is even better if it gets people to read it and find you knowledgeable or even makes you money because you have something to sell. Writing for writings sake is noble, but not lucrative.
Here are two posts that will help you write good, keywordy articles:
Here is my last tip – Write more. I know, not sexy but it is true. Sometimes I think to myself, why don't I rank for that keyword and then realize it is because I have not written an article about that specific topic. Google and the other search engines do not care what you hope to rank for, they only care what you have added to the internet. The huge peaks on the chart above show that I have SO much more traffic on a day I write and bookmark a post. When I am focused on getting rankings I am writing A LOT and it is REALLY not convenient to take the time away from client work to do so BUT it is vital to the long-term success of my business. Do it first thing before any other work and then start your day.
Article by Tara Jacobsen
http://marketingartfully.com/2011/01/04/top-5-seo-small-business-marketing-tips/